As a result of COVID-19, Multifamily developers are facing major delays in permitting and starts.
The National Multifamily Housing Council (NMHC) has conducted 4 multifamily construction surveys between April 3rd and July 20th. The most recent survey, published on the 20th revealed that delays have slowed but are still persistent. Nearly 57% of developers have experienced some kind of construction delays. Those who indicated construction delays are also experiencing delays in permitting (83%) and starts (71%). It is important to note that a near majority of respondents have indicated that the deals are being priced down (44%), while nearly 1/3 of respondents have not seen any repricing. This metric seems to vary across markets and deals.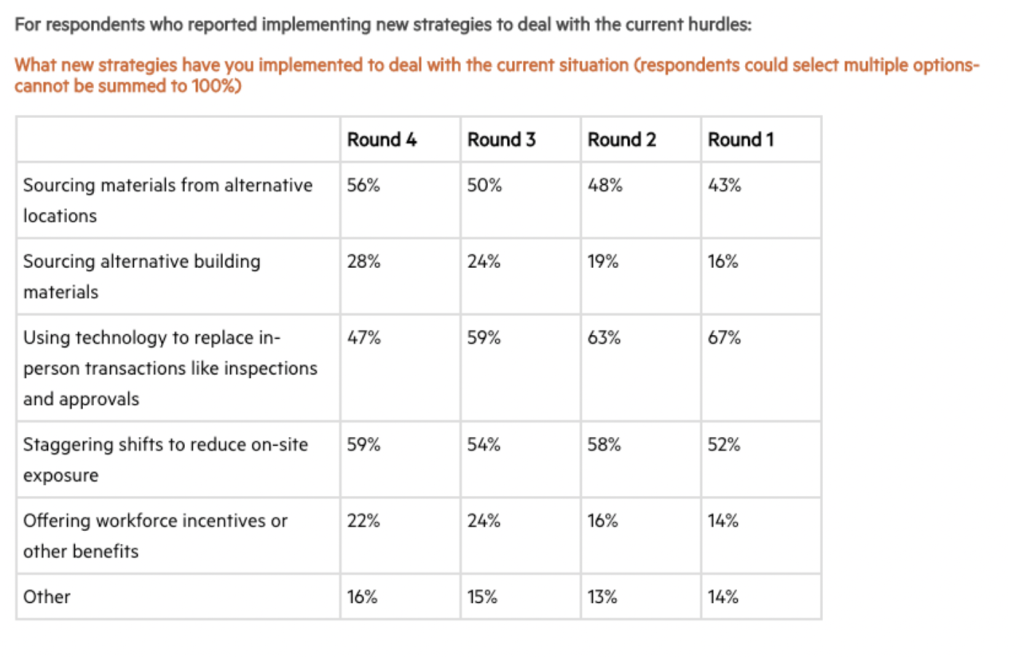 We recommend going through this data as this survey provides a holistic snapshot of the development market amid the pandemic and recent surges in existing home sales.