Multifamily rents rose by 2.5% year over year as of May 2021, according to the latest Yardi Matrix Multifamily National Report.
Overall rents rose by $12 in May, up to $1,428. This is the largest one-month rent increase recorded by Yardi to date, and the 0.8% month-to-month growth rate is the steepest recorded since June 2015. California's Inland Empire continues to lead the top 30 markets in YOY rent growth at 10.2%, marking the first time in the metro's history that YOY growth has reached double digits. Phoenix came in second at 9.6%, followed by Sacramento, California, at 8.3%.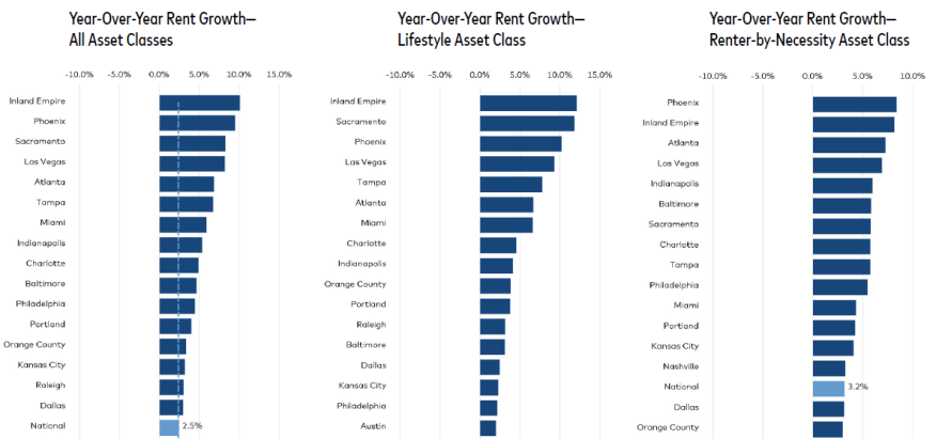 Rents have hit a rebound in many gateway markets. As Covid pushed many to the sunbelt, Miami posted the strongest YOY rent gains in the gateway markets, and 7th highest YOY rent growth out of the top 30 overall, at 6%. Chicago and Los Angeles are expected to turn positive next month, at 0% and -0.1% YOY, respectively, while San Jose (-9%), New York (-8.8%), and San Francisco (-6.7%) continue to see red.