There is a major housing problem, though this largely differs from 2008 financial crisis. This was not corporate greed or undercapitalized banks rather the market forces of heightened demand and undersupply fueled by nearly $2 trillion of household liquidity and changing consumer demand. This is all leading to rising costs of homeownership and worsening America's affordable housing crisis.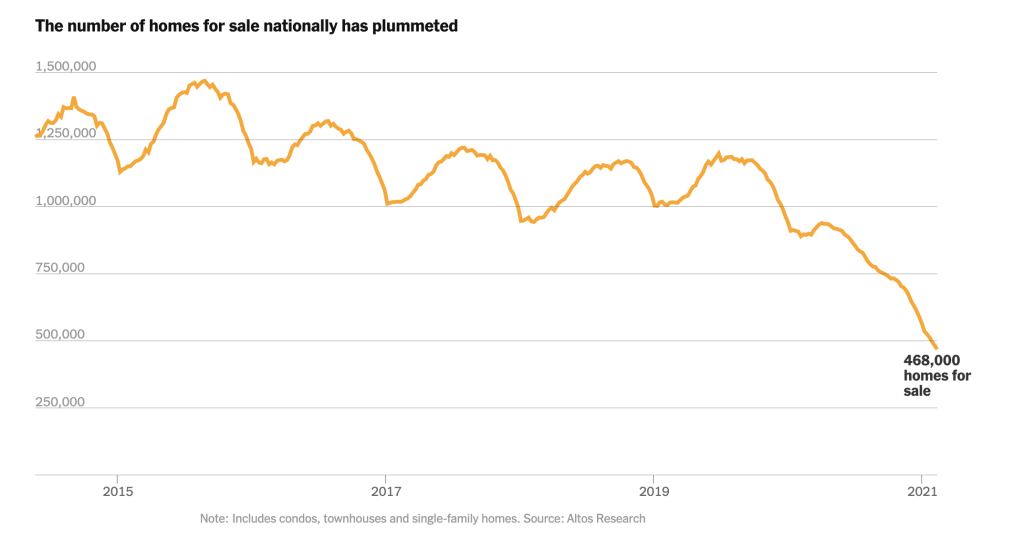 The number of existing houses listed for sale withdrew 32.6 percent year over year in February, the largest yearly drop ever recorded, pushing inventory to an all-time low. The average days on market hit a new low of 20 days and the availability of residences affordable to most renters, those under $250,000, is particularly challenging, keeping many in rentals longer. Economic uncertainty due to the pandemic has reduced the number of homes being listed for sale as more households are delaying decisions to upsize or downsize and fewer people are relocating for employment. In addition, more homeowners have refinanced during the low interest rate climate and are hesitant to move. The undersupply has contributed to the monthly sales of both existing and new homes falling 6.6% and 18.2%, respectively, only pushing prices to a new high.
The increase home prices seem to bolster the rental market in cities and suburbs experiencing high demand and low inventory. The cost of homeownership will become further out of reach for many thus enabling a healthy rental market.